Welcome to the Rochester Guitar Club!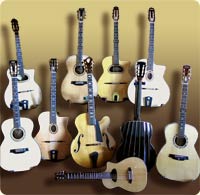 Free Guitar Strings for New RGC Members!
♫ Bernunzio Uptown Music is now offering a one-time, free set of guitar strings to new, first-time RGC members. Join RGC at any meeting and receive a coupon valid for a free set of guitar strings at Bernunzio Uptown Music. Click here for more membership information. This offer is for new members only.
♫ Welcome to The Rochester Guitar Club, an informal group for the appreciation and enjoyment of guitar music, lore and playing. Come on out to a meeting! They are normally held on the third Monday of each month, usually in the Red Room next to the Asbury Methodist Church, 1010 East Avenue in Rochester. You are welcome to come early and meet with fellow members.
♫ Check our event calendar to verify meeting times and locations and to learn more about guitar music events in and around Rochester as well as other guitar-related information.
Featured Video: Martin Müller, Rhapsody in Blue
Solo guitar arrangement of the Gershwin classic
Latest Guitar Club News ...
Coming Guitar Events!
Monday, October 20 at 7 p.m., RGC Presentation/Concert in the Red Room: "Guitar Through the Centuries on Period Instruments" $5 for non-RGC members.
♪ 17th & 18th centuries: baroque on guitar, Warner Iverson
♪ 19th century: music of Fernando Sor, Tim Shannon
♪ 20th century: modern guitar music, Dennis Repino
<!— —>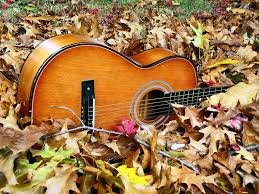 Autumn Guitar!
Recent RGC Meetings!
Play List for the Round Robin Near the Red Room on June 16
What better way to spend a summer evening than sharing a potpourri of guitar tunes with your friends!
♫ A description of most RGC's past events as well as other guitar events of interest can be found on the Articles page going back to 2007.
Attention — RGC Could Use Your Help!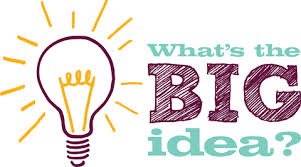 ♫ RGC welcomes your opinion and ideas for club activities! Share your suggestions or participate in planning with the Core Group by clicking on the Contact Us button on this website or print an Opinion Survey Form that you can fill out and bring to the next meeting. more


♫ That's it for now. Keep your eyes on this website for announcements of RGC events as well as other guitar news! Send any news you may have to us that you think should be included on the calendar.
♫ See you at the next RGC Presentation Meeting, Monday, October 20, at 7 p.m. in the Red Room!


<!— —>
Read more articles here.
UPCOMING EVENTS
Sunday, October 26
Students of Petar Kodzas ~ solo & ensemble recitals
Messinger Hall, ECMS
2:00pm
Sunday, October 26
Between Two Worlds ~ Brayer/Greene Collaboration
Castellani Museum at Niagara University Niagara Falls
2:00 - 4:00pm
Friday, November 7
Shared Genes
Pultneyville Grill & Landing
7:00 - 10:00pm
Saturday, November 8
Shared Genes
MoMa Ristorante, Webster
6:30 - 10:00pm
Saturday, November 8
White Hots Trio
Pultneyville Grill & Landing
7:00 - 10:00pm
For more info check our Calendar.