Welcome to the Rochester Guitar Club!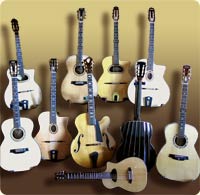 ♫ Welcome to The Rochester Guitar Club, an informal group for the appreciation and enjoyment of guitar music, lore and playing. Come on out to a meeting! They are normally held on the third Monday of each month, usually in the Red Room next to the Asbury Methodist Church, 1010 East Avenue in Rochester. You are welcome to come early and meet with fellow members.
♫ Check our event calendar to verify meeting times and locations and to learn more about guitar music events in and around Rochester as well as other guitar-related information.
Free Guitar Strings for New RGC Members!
♫ Bernunzio Uptown Music is now offering a one-time, free set of guitar strings to new, first-time RGC members. Join RGC at any meeting and receive a coupon valid for a free set of guitar strings at Bernunzio Uptown Music. Click here for more membership information. This offer is for new members only.
No events scheduled at this time.
Latest Guitar Club News ...
Coming Guitar Events!

Tomorrow!
Monday, 7 p.m., Novemer 20,
RGC "Give and Take" Presentation meeting on Guitar Technique
in the Red Room with Greg Chako.
Our November meeting will feature a presentation by internationally known guitarist, Greg Chako.
Bring your guitar and enjoy an active give and take of ideas with Greg. He'll be glad to help anyone attending with whatever they are interested in working on: theory, chords, improv, solo arrangements, practice techniques, etc.
Please come with your own ideas on what you'd like to talk about. You can also show Greg what you've been working on. He may be able to comment on getting you where you want to be more quickly and efficiently.
Presentation is free for members; a donation of $5 is suggested for non-members.
Recent Guitar Events!
November 7, RGC Outreach Session at Hoag Library in Albion
October 16, RGC Round Robin Meeting at the Dutch Mill
September 18, RGC Round Robin Meeting in the Red Room
♫ A description of most RGC's past events as well as other guitar events of interest can be found on the Articles page going back to 2007.
A Five-Minute Theory Lesson.
Click here for a 5-minute video of Leonard Bernstein explaining the evolution of music and the modern scale that is enlightening and entertaining. You will enjoy this one! video
The slow, secret death of the electric guitar. And why you should care.
RGC Welcomes Your Input!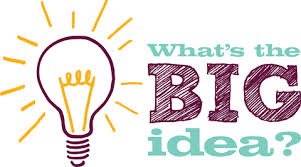 ♫ RGC welcomes your opinion and ideas for club activities! Share your suggestions or participate in planning with the Core Group by clicking on the Contact Us button on this website or print an Opinion Survey Form that you can fill out and bring to the next meeting.
more
♫ That's it for now. Keep your eyes on this website for announcements of RGC events as well as other guitar news! Send any news you may have to us that you think should be included on the calendar.
♫ See you at the upcoming RGC Presentation meeting, Monday, November 20 in the Red Room, 1010 East Avenue.
<!— —>


Read more articles here.
UPCOMING EVENTS
Sunday, November 19
Guitarist/Composer/Arranger, Greg Chako Workshop ~ 4-hour Jazz Workshop for guitarists and all instrumentalists. $30 Admission.
Newport Yacht Club on Irondequoit Bay (694 Seneca Road. Irondequoit
12:00 - 4:00pm
Sunday, November 19
Ken Luk, Guitar Free Admission
Finger Lakes Coffee Roasters in Pittsford Plaza
2:00pm
Sunday, November 19
First Muse: British Buddies, with Anthony Dean Griffey Anthony Dean Griffey, tenor Lynn McGrath, guitar Kurt Galvan, piano Melissa Matson, viola
Unitarian Church, 220 Winton Road
7:30pm
Monday, November 20
RGC Presentation Meeting - "Give and Take" Presentation meeting on Guitar Technique by Greg Chako
Red Room at Asbury Methodist Church, 1010 East Avenue
7:00 - 9:00pm
Saturday, December 2
Down Home Bluegrass Jam
Bernunzio Uptown Music
10:00am - 12:00pm
For more info check our Calendar.