Welcome to the Rochester Guitar Club!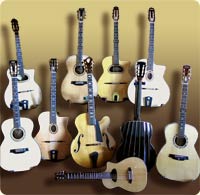 Free Guitar Strings for New RGC Members!
♫ Bernunzio Uptown Music is now offering a one-time, free set of guitar strings to new, first-time RGC members. Join RGC at any meeting and receive a coupon valid for a free set of guitar strings at Bernunzio Uptown Music. Click here for more membership information. This offer is for new members only.
♫ Welcome to The Rochester Guitar Club, an informal group for the appreciation and enjoyment of guitar music, lore and playing. Come on out to a meeting! They are normally held on the third Monday of each month, usually in the Red Room next to the Asbury Methodist Church, 1010 East Avenue in Rochester. You are welcome to come early and meet with fellow members.
♫ Check our event calendar to verify meeting times and locations and to learn more about guitar music events in and around Rochester as well as other guitar-related information.
No events scheduled at this time.
Latest Guitar Club News ...
...Current Guitar Events!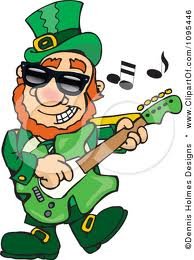 Celebrate the Beatles U.S. Tour of Fifty Years Ago!
♫ On February 17, at 7 p.m., a Special
RGC Round Robin Meeting was held in the Red Room celebrating the fiftieth anniversary of the Beatles' first U.S. tour in the U.S. in 1964. Click here for the complete play list!
♫ You can see more about the Beatles on YouTube. Here are links for the first two of the five segments. Segment 1 Segment 2
...and more!
♪ Mark Your Calendars for Monday, March 17 for...

"The Wrecking Crew" film

A special RGC viewing - Monday March 17, 2014 7 p.m.

in The Red Room

at 1010 East Ave, Rochester, NY

$10 general/$5 RGC members. Only 60 seats will be available.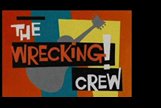 This movie event will take place on our regular March meeting night. It is a fundraiser for the club and for the film itself. Word is going out to the RGC membership and other sister organizations as well as through some of the media. Therefore we recommend making reservations as this will be a popular event.
RSVP to Rochesterguitarclub@gmail.com if you wish to make a reservation. Tickets will be printed soon and some tickets may be at some venues. Details to follow.
This 1960's popular music West Coast sound documentary sold out its three showings at The Little Theater recently. If you missed it here is your chance to see this classic.
To learn about the film and see the film clip visit
. . . .
"Have Patience with all things, but chiefly have patience with yourself..."
~St. Francis de Sales
Read About Recent Guitar Events:
♫ A description of most past RGC events can be found on the Articles page going back to 2007.
♫ WXXI-FM 91.5 Classical Guitar Alive airs on Sundays from 6 to 7 p.m. The one-hour program features the latest in the classical guitar world and more! Podcasts and round-the-clock listening are available at http://www.guitaralive.org/home.html
. . . .
"Music expresses that which cannot be said and on which it is impossible to be silent.
~Victor Hugo

Attention — RGC Opinion Survey!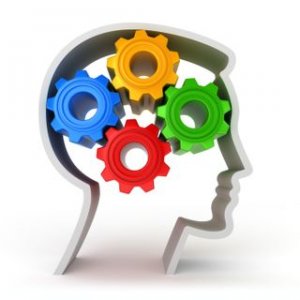 Great New Ideas!
♫ RGC welcomes your opinion and ideas for club activities! Share your suggestions by clicking on the Contact Us button on this website or print an Opinion Survey Form that you can fill out and bring to the next meeting. more
♫ That's it for now. Keep your eyes on this website for announcements of RGC events as well as other guitar news! Send any news you may have to us that you think should be included on the calendar.
♫ See you at the next RGC Meeting on Monday, March 17, in the Red Room at 7 p.m for a showing of the "Wrecking Crew."
Read more articles here.
UPCOMING EVENTS
Thursday, March 13
Bluegrass Jam
Bernunzio Uptown Music
6:30 - 8:00pm
Thursday, March 13
Earl Klugh
Buffalo State College
7:30pm
Saturday, March 15
Chicken Pickin', Flatpicking with Doug Yeomans ~ Guitar Clinic, $10
Bernunzio Uptown Music
2:00 - 4:00pm
Saturday, March 15
Petar Kodzas' Guitar Students Solo Recital
Howard Hanson Hall
5:30 - 7:30pm
Monday, March 17
"Wrecking Crew" Viewing ~Special RGC Presentation
Red Room at Asbury Methodist Church, 1010 East Avenue
7:00 - 9:00pm
For more info check our Calendar.