Welcome to the Rochester Guitar Club!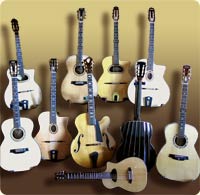 ♫ Welcome to The Rochester Guitar Club, an informal group for the appreciation and enjoyment of guitar music, lore and playing. Come on out to a meeting! They are normally held on the third Monday of each month, usually in the Red Room next to the Asbury Methodist Church, 1010 East Avenue in Rochester. You are welcome to come early and meet with fellow members.
♫ Check our event calendar to verify meeting times and locations and to learn more about guitar music events in and around Rochester as well as other guitar-related information.
Free Guitar Strings for New RGC Members!
♫ Bernunzio Uptown Music is now offering a one-time, free fonts set of guitar strings to new, first-time RGC members. Join RGC at any meeting and receive a coupon valid for a free set of guitar strings at Bernunzio Uptown Music. Click here for more membership information. This offer Swiss replica rolex is for new members only.
No events scheduled at this time.
Latest Guitar Club News ...
Coming Guitar Events!
Note Change in Venue and Format for October!
Monday, 6 p.m., October 16, RGC Core Meeting at the Dutch Mill in Greece. (2901 Dewey Ave) Participate in the planning!
Monday, 7 p.m., October 16, RGC Round Robin Meeting at the Dutch Mill in Greece. (2901 Dewey Ave) For the first time in our over ten-year history, we will embrace performers singing along with their instrument. ensembles are also encouraged. There is a nice stage there, and outstanding sound from the PA and the room. Dinner/snack menu as well as all legal beverages are available for purchase. Bring your guitar and a tune to share with us!
Saturday, 2 p.m., November 4, Guitar Gettogether at the home of member, Jim Hill, 15 Chambard Drive, Mendon, 14506. Jim will host this event the first Saturday of each month, Please call 624-7794 if you intend to attend.
Tuesday, 7 p.m., November 7, RGC Outreach at Hoag Library, 134 South Main St., Albion. This will be an informal round robin session with an audience for about an hour to an hour and a half. We have always been well received at this venue! If you would like to join us, contact rochesterguitarclub@gmail.com.
Recent Guitar Events!
September 18, RGC Round Robin Meeting in the Red Room
August 16, RGC Round Robin Meeting in the Red Room
July 17, RGC Round Robin Meeting in the Red Room
♫ A description of most RGC's past events as well as other guitar events of interest can be found on the Articles page going back to 2007.
A Five-Minute Theory Lesson.
Click here for a 5-minute video of Leonard Bernstein explaining the evolution of music and the modern scale that is enlightening and entertaining. You will enjoy this one! video
The slow, secret death of the electric guitar. And why you should care.
RGC Welcomes Your Input!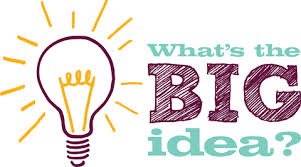 ♫ RGC welcomes your opinion and ideas for club activities! Share your suggestions or participate in planning with the Core Group by clicking on the Contact Us button on this website or print an Opinion Survey Form that you can fill out and bring to the next meeting.
more
♫ That's it for now. Keep your eyes on this website for announcements of RGC events as well as other guitar news! Send any news you may have to us that you think should be included on the calendar.
♫ See you at the next RGC meeting, Monday, September 18, in the Red Room, 1010 East Avenue.
<!— —>


Read more articles here.
UPCOMING EVENTS
Sunday, October 15
Bound For Glory ~ also on the internet
Cornell University campus and WVBR in Ithaca
8:00 - 11:00pm
Monday, October 16
RGC Core Meeting - to be followed by a round robin meeting.
Dutch Mill, 2901 Dewey Avenue
6:00 - 7:00pm
Monday, October 16
RGC Round Robin Meeting - preced by a Core meeting. Help us with the planning!
Dutch Mill, 2901 Dewey Avenue
7:00 - 9:00pm
Monday, October 16
Pimami Duo (Sungmin Lee and Ken Luk) Free!
Bernunzio Uptown Music
7:00 - 8:00pm
Thursday, October 19
Ol Timey Jam 3rd Thursdays, 6:30PM, FREE
Bernunzio Uptown Music
6:30 - 8:00pm
For more info check our Calendar.