Welcome to the Rochester Guitar Club!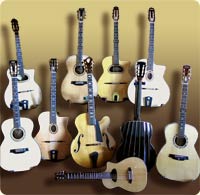 ♫ Welcome to The Rochester Guitar Club, an informal group for the appreciation and enjoyment of guitar music, lore and playing. Come on out to a meeting! They are normally held on the third Monday of each month, usually in the Red Room next to the Asbury Methodist Church, 1010 East Avenue in Rochester. You are welcome to come early and meet with fellow members.
♫ Check our event calendar to verify meeting times and locations and to learn more about guitar music events in and around Rochester as well as other guitar-related information.
Free Guitar Strings for New RGC Members!
♫ Bernunzio Uptown Music is now offering a one-time, free fonts set of guitar strings to new, first-time RGC members. Join RGC at any meeting and receive a coupon valid for a free set of guitar strings at Bernunzio Uptown Music. Click here for more membership information. This offer Swiss replica rolex is for new members only.
No events scheduled at this time.
Latest Guitar Club News ...
Unfortunately, the Contact Button is not currently working. Until it is fixed please address messages to rochesterguitarclub.com. Thank you.
Coming Guitar Events!
Monday, 7 p.m., July 17, RGC Round Robin Meeting in the Red Room
Recent Guitar Events!
May 15, RGC Round Robin Meeting in the Red Room
May 7, A Day at the WNY Guitar Show
April 17, Presentation on Playing the Blues by Fred Vine in the Red Room
♫ A description of most RGC's past events as well as other guitar events of interest can be found on the Articles page going back to 2007.
A Five-Minute Theory Lesson.
Here is a 5-minute video of Leonard Bernstein explaining the evolution of music and the modern scale that is enlightening and entertaining. You might enjoy this one! video
The slow, secret death of the electric guitar. And why you should care.
RGC Welcomes Your Input!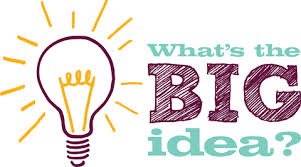 ♫ RGC welcomes your opinion and ideas for club activities! Share your suggestions or participate in planning with the Core Group by clicking on the Contact Us button on this website or print an Opinion Survey Form that you can fill out and bring to the next meeting.
more
♫ That's it for now. Keep your eyes on this website for announcements of RGC events as well as other guitar news! Send any news you may have to us that you think should be included on the calendar.
♫ See you at the next RGC meeting, Monday, July 17, in the Red Room, 1010 East Avenue.
<!— —>


Read more articles here.
UPCOMING EVENTS
Sunday, July 23
Letitia Jap, Violin & Kenneth Kam, Guitar
George Eastman Museum
3:00pm
Thursday, July 27
Women's Music Jam 4th Thursday no cost
Bernunzio Uptown Music
7:00 - 8:00pm
Wednesday, August 2
Java
Sticky Lips Barbecue, Henrietta
Friday, August 4
The Fred Vine Band featuring Alex Vine
Henrietta Public Library
7:00 - 8:30pm
Saturday, August 5
Red Fred and Weems
Carpenter Park at The Port of Pittsford
6:30 - 8:00pm
For more info check our Calendar.